Started tinkering with a few of my old computers (think I have other posts here). Happy to see an Old Apple IIe and Atari 800Xl working again. The biggest issues I've had with them, are the amount of space the displays take. The Apple needed a composite display, I've been using their Green Screen and the Atari needs a TV using the old Analog signals on channels 2 or 3. Fun thing is not many displays come with both those options anymore. HOWEVER, gotta love ebay.
Found a new in the box Brooksonic 19″ 1080i HD LCD Television Model CCVG-1935 NEW u-7A. Cost with shipping $81. A deal for the amount of bench space it is saving, connects to both computers and it has a VESA mount option (next project).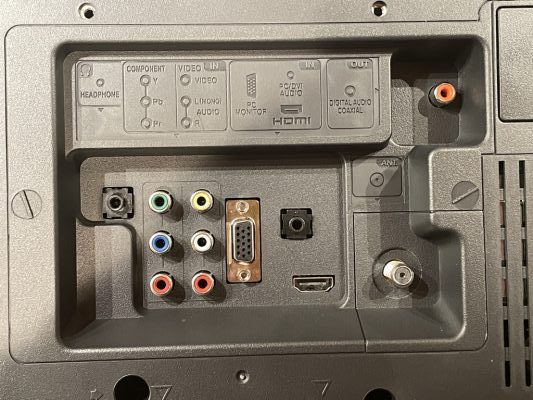 OH And it came with a remote!